Cross Coulee Pipeline Project
Published on 30 April 2023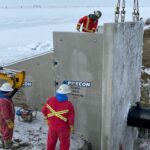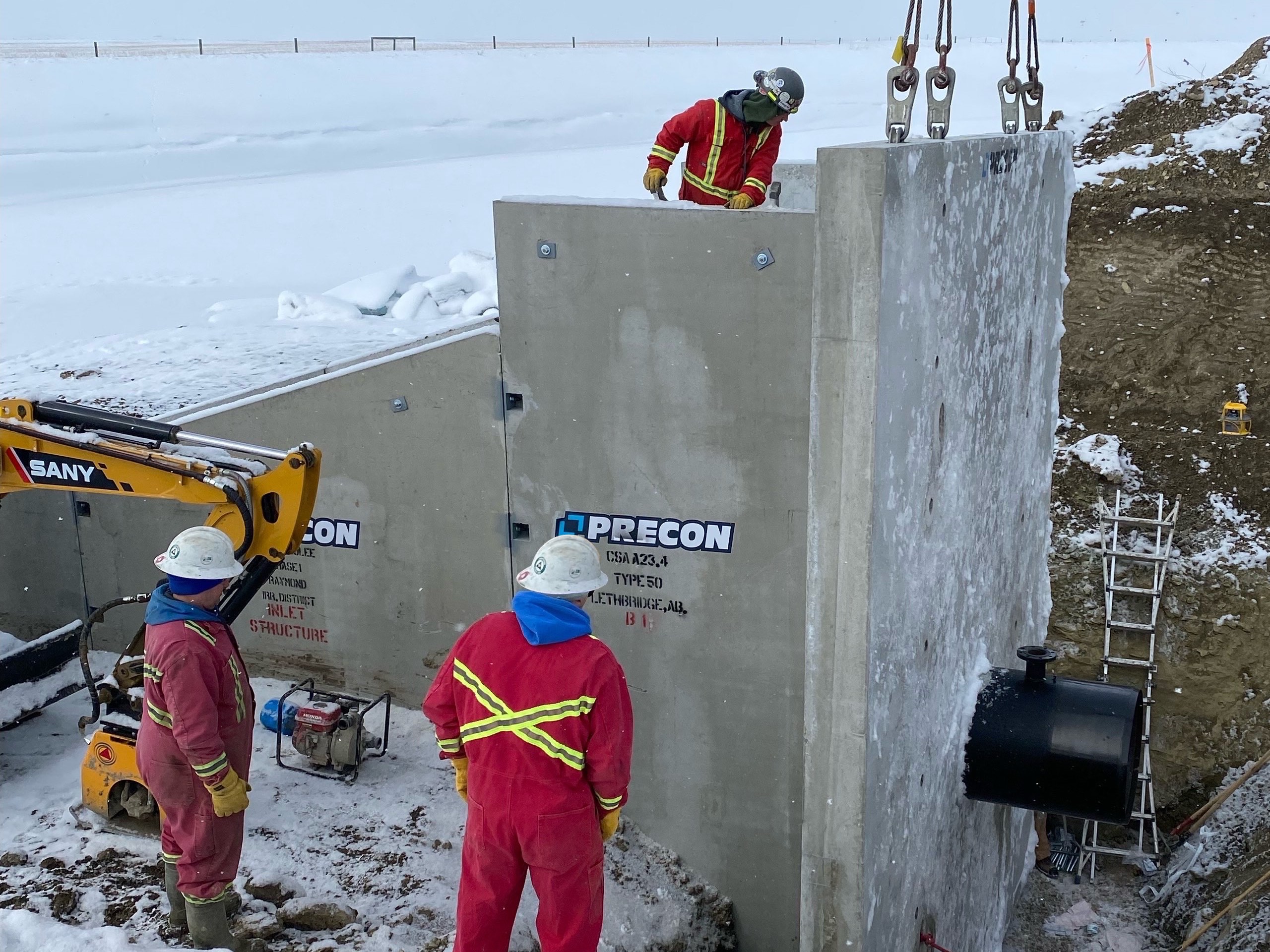 Owner: Raymond Irrigation District
Designer: Wilde Brothers Engineering
Location: South of Raymond
Precon had the opportunity to supply a precast turnout off the St. Mary's River Irrigation District main canal to facilitate a new pipeline project. Upon completion, the Cross Coulee Pipeline Project will add approximately 3,200 irrigated acres to the surrounding area.  
Working with Wilde Brothers Engineering, Precon designed a structure that would tie seamlessly into the bank of the existing canal and provide a starting point for the new pipeline. Many critical dimensions needed to be considered in the design such as the slope of the canal bank and the high and low water levels. These are key to sizing a structure that will allow adequate flow into the new pipeline.

Using a precast solution provided a precise, drop-in ready structure that greatly reduced install time. Added options such as the cast-in stub in the headwall provided an interface for the gate to be mounted on-site and the pipeline to be quickly and securely attached to the structure.  
Precon is proud of the role we play in the agriculture industry and look forward to many more projects like this.